Unless you've been living under a rock, this past year, Nintendo promised upgrades to its aging hit game and Japanese import Animal Crossing: New Leaf. On November 2, 2016, Nintendo finally unveiled the updates in Animal Crossing: New Leaf Welcome Amiibo. The large-scale update—which can be downloaded on the Nintendo 3DS for game owners or available to purchase physically in stores soon—comes with some needed improvements to make the game fun again, but it still leaves players wanting more.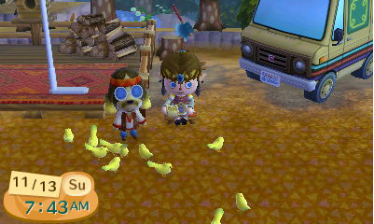 What's New
There are several new features available on Animal Crossing: New Leaf that will delight players. Features like the new campground, player initiatives, mini games, and Amiibo compatibility help make the game fresh and exciting for fans young and old.
The Campground
The biggest addition to New Leaf is the campground run by Harvey. At the campground, you can buy exclusive furniture like tables, bikes, and yoga furniture to help enhance your home. Harvey the Dog is a throwback, 1960s-stereotype with hippie hair, clothes, and glasses. There are times when he makes obvious marijuana references when he discusses his brain being fried, but that may be over young players' heads. He's a friendly pooch, and he'll even let you feed the birds if you catch him early enough in the day.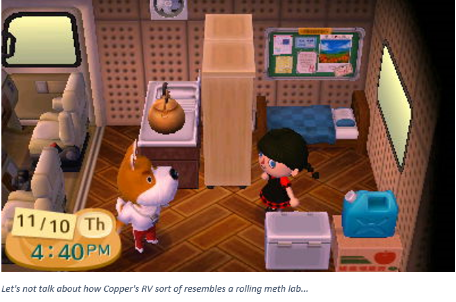 At the campground, some of the game's special characters like Pavé, Wendell, Joan, and Copper park their RVs and spend the day unwinding. While they're in town, players can visit their RVs, buy furniture using the new MEOW coupon system, and find out more about special characters' lives. It's a cute touch even though the RV feature could have been more interactive.
In addition to the daily visitors, players can invite guests and other special characters using Amiibo cards and the campground's Wi-Fi feature. To invite special characters to the campground, use Wisp the Ghost and an Amiibo; for other villagers, players need to talk to Harvey and use Wi-Fi to summon them. At the time of testing, the Wi-Fi option wasn't operating as Harvey kept saying he couldn't get the doohickey to work. The campground may be a strong addition to the game once players figure out its full functionality.
Wisp
Another new addition is Wisp, the spirit who first appeared in Animal Crossing and again in City Folk. Wisp inhabits a lamp players must find and place in their home. Wisp can be used with the Amiibos to invite animal villagers over to stay at the campground, give presents, or even move into players' towns. Wisp can be used once-a-day.
What's nice about Wisp is that players can fill their towns with villagers they want if players have the Amiibos for them. If your town is filled to the ten-character limit, Wisp will ask characters to move out so new characters can move in quickly. While his role is minimal for now, it's a welcome change.
Amiibo Functions
One of the biggest changes is the inclusion of Amiibo usage. As mentioned, Wisp can help players summon different characters who appear in the game, but the best surprise is how players can summon characters not in the game.
In addition to the Animal Crossing characters, players can use Amiibos from the Legend of Zelda and Splatoon series to come stay at the campground. These characters come with their own exclusive items from their respective games including outfits, wallpaper, and furniture. As an Easter egg, players who invite Zelda characters to the campground can "unlock" outfits from the upcoming Legend of Zelda: Breath of the Wild game.
Starting December 2, 2016, new Animal Crossing Amiibo cards will be available for sale. The cards will feature 50 brand new or previously excluded characters to help expand the rolling villager population.
Also on December 2, the exclusive Hello Kitty Animal Crossing cards will be released that will have characters donning Hello Kitty gear. The actual Hello Kitty characters will not be featured, but the exclusive furniture is enough of a temptation to make the cards worthwhile. If you can't wait for the December 2 release dates, the Japanese and European cards are being sold on eBay.
Two new mini games have been included in the Welcome Amiibo update, but you need to purchase a 3DS or a Wii system from one of the RV characters (if they have the systems) or by winning them in the expanded fortune cookie roster at Timmy and Tommy's store.
The games, Island Escape and Animal Crossing Puzzle League use Amiibo figures or cards' special abilities to defeat puzzles and activities. Adding the mini games is a smart move as it provides a break from the mundane.
Town Initiatives
Every day, players have an opportunity to complete four initiatives to earn MEOW coupons. MEOW coupons are available at the new CAT Machine by Town Hall and allow you to buy goods at the campground. Initiatives consist of daily tasks players may engage in already such as selling fruit at Retail, buy goods at Timmy and Tommy's, or having fossils evaluated by Blathers. There are harder tasks available like hunting isopods, finding lucky items, or even waiting around for Sahara to show up so she can "fix" players' homes in ugly wallpaper. The initiatives help make game-play fun and are made better when players compete against each other (not in-game) to see who can complete theirs first.
Many of the initiatives can be completed in a matter of minutes, but others may take longer depending on if players must search for specific fish, insects, or items.
Lottie Joins the Party
For players who have Animal Crossing: Happy Home Designer, there is an option to upload your HHD player data onto New Leaf Welcome Amiibo. When this is done, Lottie comes to town to show you how the new furniture-moving functions work. Her appearance means that moving furniture in your house is more intuitive and doesn't require placing items in pockets and drawers and moving items across the room manually. This makes things easier!
Little Things
In addition to the bigger updates, there are several small changes that make the game enjoyable to play since players may not know what's different until they try everything and anything. Upon the first few plays, players may notice the following:
The villager can now sit on rocks in addition to stumps and benches
The player can now shake trees while holding onto the net, fishing pole, or slingshot
Balloon gifts are no longer only balloon furniture as other furniture items also float overhead. This means it's worth trying to get the balloon badges again!
Timmy and Tommy have new fortune cookies with different prizes including Nintendogexclusives and Nintendo goodies
The islands sell other items besides Cabana and Mermaid furniture. During recent trips, music instruments have been sold
There's now hidden storage available for the house. The hidden storage has several places to store more furniture, clothes, and random odds and ends
Through the camera feature, Animal Crossing villagers can interact with real-world surroundings. This feature could have been like Pokemon Go, but it's a basic cute feature that's better for young players than adults looking to take gaming outside the 3DS.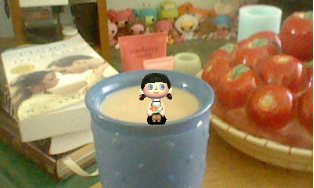 It appears there may be other discoveries to come as players continue to engage in activities. Presently, the above newbies are the confirmed ones.
Still Room for Growth
While the present changes are good ones, there are some things the update "missed the boat" on that could have made the game even more enjoyable.
Full Happy Home Designer Support
While it's great that the Welcome Amiibo update allows for easier furniture moving, there are features from HHD players should have gotten to make game-play more awesome. For example, players should have the option to place outdoor furniture outdoors where it belongs instead of in the house. The ability to use the outdoor furniture outside would make towns look more appealing instead of waiting for ugly town projects to unlock. For starters, a cute café set is better than an oil drill any day, so full customization should have been made available.
Along with the ability to customize outdoors, the indoors should have more freedom too. With HHD, players can use rugs, curtains, and ceiling fixtures to make rooms look more cozy and welcoming. These features were oddly left off for this update.
Another great feature that could have been added is the ability to expand Main Street. In HHD, players can build schools, restaurants, and hotels; in New Leaf, shops are limited. With the ability to build, more abilities and initiatives could be unlocked to generate a complete experience. Maybe there will be future updates to include more HHD features, but it took four years for New Leaf to update, so don't hold your breath.
Overall
The Welcome Amiibo features add enough interest to New Leaf to make the game fun again. While there are many exciting things to do with the update, there's still a lot that could have been done to fully enhance the gaming experience. If more updates are to come, New Leaf can once again become a best seller. Right now, there's still room to grow. Animal Crossing: New Leaf Welcome Amiibo earns a 3/5.
—-Joelle Halon
Related Articles