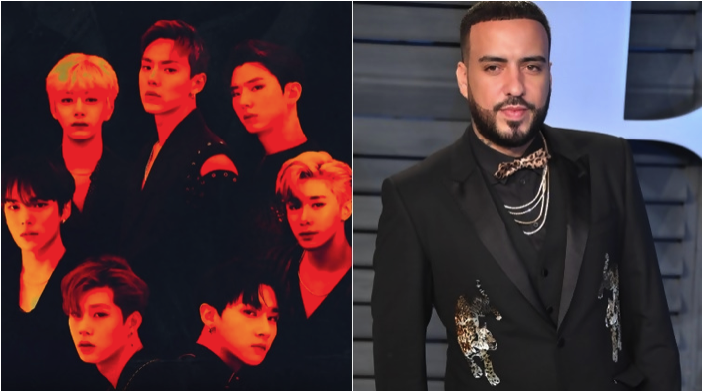 On June 21, 2019, Monsta X released "Who Do U Love?" The track features French Montana, making Monsta X next in a line of K-Pop artists to collaborate with Westerners.
"Who Do U Love?" is a solid track. Monsta X's English is clear and nearly flawless. There are a few places where some words feel a little muddled, but it's hardly noticeable after a few listens. The lyrics Monsta X sing are simple, but the theming is relatable for many audiences, making the track a shoo-in for Western radio play.
What's special about "Who Do U Love?" is that is shows Monsta X's versatility. The song is simplistic, so looking at the lyrics without the track makes the song seem weak. Vocally, "Who Do U Love?" is one of Monsta X's strongest. The harmonies on the track are robust and well-blended during the chorus. The song's solid hook draws an audience in, so it's a track that asks to be listened to on repeat. The song expertly shows off Monsta X's singing abilities with good low notes, but the shiver-inducing falsettos are what make the song good.
The track's beat and arrangement also help the song stand out. As an older K-Pop fan, the instrumentals sound like late-1990s, early-2000s Western pop with hints of R&B, so this blend and subtle nod to the past makes the song cheer-worthy. The pacing of the track, too, provides an easy-listening vibe that fits any mood. The fact this track does dabble in different genres while still having a K-Pop feel makes it special because sometimes it's a formula that doesn't always work.
Sadly, praise begins and ends with Monsta X. "Who Do U Love?" could have been the perfect track if it wasn't for French Montana's inclusion. His verse is a vibe-killer and doesn't fit the song at all. While Monsta X is asking a lover to choose between them and another party, French Montana comes into the song like an overly drunk person crashing a conversation at a party!
In the middle of the nonsense, unnecessary French Montana verse, there are hints that he's rapping about two women fighting over one man, which is a reversal from how the song begins with what we assume is a man asking his partner to choose between him and another. French Montana's content makes the song confusing: What point-of-view is this song?
Additionally, French Montana's verse makes a lot of references to past Western celebrities which some Monsta X audiences may not understand due to the fanbase being younger than the people French Montana reference. For example, "Brandy and Monica" refer to actress and singer Brandy Norwood (Moesha, "Have You Ever") and R&B singer Monica ("Angel of Mine," "The Boy is Mine" which is performed with Brandy), while "Tity Boi, 2Chainz" refers to 1990s and early 2000s rapper, 2 Chainz. The references make zero sense given the song's theme and context, so it just feels like name-dropping for the sake of name-dropping. French Montana's verse is useless and should have been left off. A better collaboration had to be available somewhere because this one just didn't work.
If the song was just Monsta X, it would have earned a solid 4.5/5. However, French Montana's verse ruined the whole vibe, dropping the rating down to 2/5. It's a shame a good song got wrecked by poor collaboration choices.
—-Olivia Murray
1 response to "Monsta X's "Who Do U Love?" Almost Perfect"
Related Articles