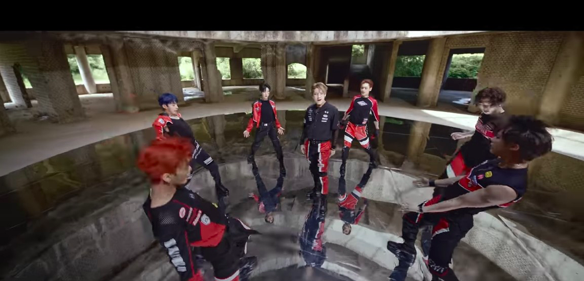 Boy group VERIVERY is back and they're coming in with a bang, pulling the trigger for the reveal of their EP 'SERIES 'O' [ROUND 2: HOLE]'. At 6PM KST on Monday, August 23rd, the performance idols started their full-fledged activities for this comeback with the start of sales and release of their music video for the title track 'TRIGGER'.
It's been five months since their last comeback and the seven members are holding nothing back. With the return of Minchan, the storyline continues in their new music video release with ominous tones and mysterious new yet very familiar characters.
As a group, they've taken on a new meaning to the Horror genre with some thriller elements that give Hollywood a run for its money. From the video clips released before the music video, the members teased with eerie settings and gloomy atmospheres lit up by the tiniest hint of creepy smiles that linger for a brief moment before the video refocuses on the cool dark looks of the
members.
The music video maximizes all the chic and dreamy charms of the members with a breathtaking tension found in the twisted dual role confrontations that leave you questioning which side is reality. It feeds off the fascination of horror and the slightly unhinged mixed in with K-pop elements that put performance and storytelling together for a mesmerizing 3 minutes and 23 seconds.
Music Video: https://www.youtube.com/watch?v=71gOeMzNEBQ
Along with the cinematic experience in the music video, VERIVERY takes it a step further with an almost striking evolution from young boy-ish looks to a more manly appearance that takes charge with charismatic and intense movements as well as bold fashion.
Their transformations follow with their sophisticated choreography that leaves you out of breath with every step. From complex transitions to expressive movements that tell a story in itself, the group doesn't fail to remind you of why they garnered so much attention for their knife-like choreography in 'Road to Kingdom'.
Each comeback gives way to an even grander setting for the group, not only in their backgrounds that resemble the Colosseum, but in their impressive acting skills that contribute to the storytelling of their music videos and their performances.
For their showcase, the members performed their new song, 'TRIGGER' and although GYEHYEON could not participate in the choreography due to an injury, the energy from every single member made it apparent that this will be another hit to follow after their last song, 'Get Away'.
VERIVERY's sixth mini album 'SERIES 'O' [ROUND 2 : HOLE]' was released on August 23rd. Fans can look forward to the continuing storyline in their message surrounding the topic of the 'O' series, taking on the various symbolic meanings that it can have. VERIVERY will confront their inner darkness within themselves and discover how to use it, but this time with all seven members.
VERIVERY's seven members: DONGHEON, HOYOUNG, MINCHAN, GYEHYEON, YEONHO, YONGSEUNG, and KANGMIN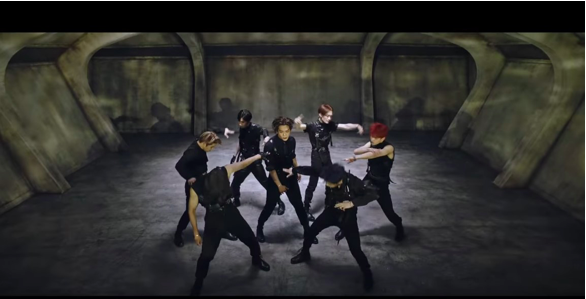 'SERIES 'O' [ROUND 2 : HOLE]'
August 23, 2021, 6:00PM KST – Jellyfish Entertainment
VERIVERY Official Social Media Accounts
Twitter: https://twitter.com/the_verivery
Facebook: https://www.facebook.com/theverivery/
Instagram: https://www.instagram.com/the_verivery
About Jellyfish Entertainment:

Established in 2007, Jellyfish Entertainment is a South Korean record label and entertainment agency founded by Hwang Se-jun, a composer and producer of many popular songs. Since the debut of its first artist Sung Si-kyung, the company has grown in size over the years, producing artists and idol groups under its own name. The label is continuously praised by viewers and listeners for their focus on meanings and unique concepts for their groups. It is home to some major artists and actors like VIXX, Lim Seul-ong, and VERIVERY. With many well-known actors and artists joining the label, it is garnering much attention and recognition from the public as the rising creator of future K-pop artists.
Related Articles