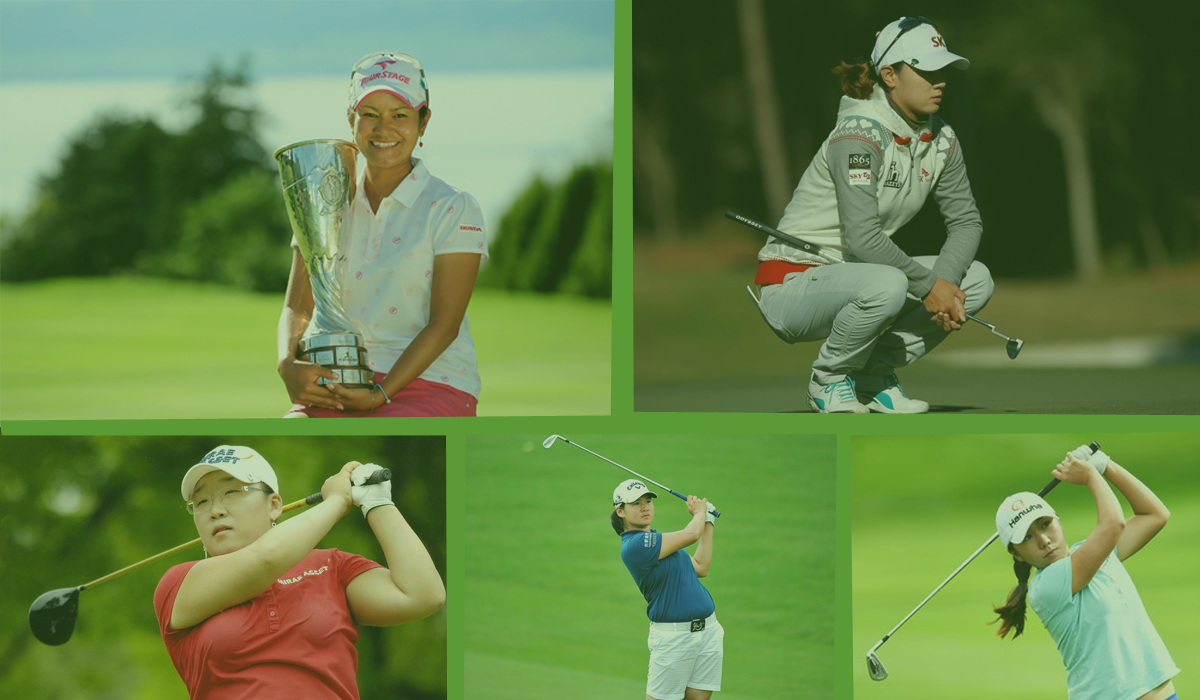 Unlike other sports, golf is a sport that does not restrict itself to a standardized playing area but in fact involves different terrains with obstacles to overcome in every course. Although largely male dominated, women have made a huge impact in world rankings. Following is a list of the world's top five female Asian golfers.
1. Ai Miyazato
A Japanese golfing icon, Ai Miyazato has topped women's golf rankings in the world not once, not twice, but three times in 2010. She turned pro in 2003 and since then has 11 JPGA wins to her name. The first time she claimed the world number 1 ranking was in June 2010 after she won the ShopRite LPGA Classic and then the second time in July, 2010. She is set to retire this year following the season's completion.
2. Jiyai Shin
Hailing from South Korea, Jiyai Shin became the first Asain and also the youngest athlete to ever claim the top ranking in the Rolex Rankings at the tender age of 22 after the retirement of Lorena Ochoa. Her rule lasted for 7 weeks until her health forced her to sit out of 2 tournaments. Following her victory over Evian Masters, she reclaimed her number one spot. She has 32 wins to her name which includes 7 LPGA titles.
3. Yani Tseng
Yani Tseng is the youngest golfer to have won 5 major championships with 3 LPGA majors to her credit at the age of 21 after winning the British Women's Open by only one shot. Hailing from Taiwan, Tseng turned pro in 2007 and was crowned rookie of the year in 2008. She also is the fastest player in LPGA history to have crossed the $2 million threshold in career earnings. She ranked number 1 from 2011 to 2013 in the Women's World Golf Rankings.
4. Na Yeon Choi
South Korean golfer, Na Yeon Choi rose to fame at the age of 17 when she defeated golfing icon Se Ri Pak at the DT-CAPS Invitational on the Korea Ladies Professional Golf Association Tour. She lost the rookie of the year title to Yani Tseng in 2008 but managed to collect her third win at the LPGA Tournament in 2009. In July 2012, Na Yeon Choi won the U.S. Women's Open for her first major championship.
5. In Kyung Kim
Hailing from South Korea, In Kyung Kim is a familiar name in the world of golf. She finished second at the Irish Open in 2010. In the European Tour's Dubai Ladies Masters, In Kyung Kim landed the winning position making it her 3rd professional title. She was named runner up for rookie of the year in 2007 owing to her 4 top-10 finishes during the LPGA tour and has also managed to snag a position in the money list amongst the top 40. As of 2017, Kim has emerged victorious thrice on the LPGA tour and has also successfully won the Women's British Open.
—-Denise Coley
Related Articles