Time to Say Goodbye: Groups We Lost in 2016
2016 isn't even over yet, and there are already 28 confirmed disbandments with several others rumored to also be defunct. The year brought us the end of big-named groups like KARA, 4Minute, and 2NE1, as well moderately successful groups like Rainbow, SPEED, and F.Cuz. Here's the complete list of groups we lost from January 2016- December 4, 2016.
10X10 | July 2015- June 2016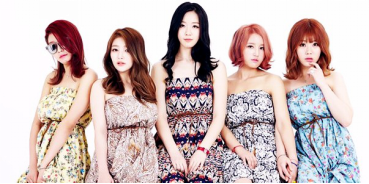 10×10 were a five-member girl group under Gaon Entertainment. During their tenure, they had two singles:  "R U Ready" and their official debut "Amomia," which sounded too close to  the cleaning product ammonia. The group's final formation consisted of members Rica (who also performed as a soloist), HanU, Jiyoon, Hyeon Sung, and Yoonah. Cindy left after "Amomia's" release. HanU is currently in the group AiRi.
2NE1 | May 2009- November 2016 (Announced)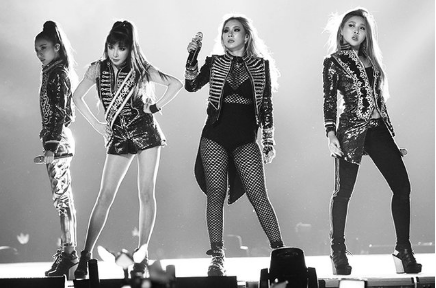 The seven-year curse strikes again! It really wasn't a surprise that 2NE1 disbanded since they've been inactive for so long, and YG seemed more focused on CL's solo career than the health of his popular girl group. After Minzy left earlier this year, the writing was on the wall, especially with Park Bom's medication "scandal" in 2014 and subsequent disappearance.  The last time the group was together was the 2015 MAMA, and that appearance came across as a goodbye performance than a celebratory event. CL and Dara resigned with YG this year, while Bom and Minzy did not.
During their run, 2NE1 released 19 songs including "I Am the Best," "Come Back Home," "Lollipop" (with BIGBANG), "Fire," and "Ugly." There are rumors on Twitter that 2NE1 will reform as XXI. These rumors are fueled partially by Park Bom liking tweets referring to the group's name change and "re-debut." However, YG Entertainment announced that on January 21, 2017, Bom, CL, and Dara will release "Goodbye" as their final song as 2NE1.
4L (Four Ladies) | August 2014- 2016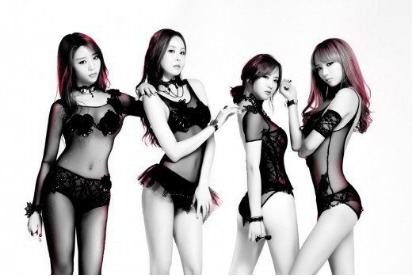 4L had one of the most controversial debuts with "Move." The song was banned for its sexual dance and lesbian-theming. "Move" was a solid song with controversy aside; it was the only song they released.
Members Chany, Ja Young, and J-Na were formerly part of M.O.A. Yeseul left the group in 2014 due to "extreme exposure," but she re-debuted as a soloist in 2015. Chany left sometime between 2014 and 2015 and is currently in the group Ureka. J-Na and Ja Young are now a trot duo dubbed J.Young.
4Minute | June 2009- June 2016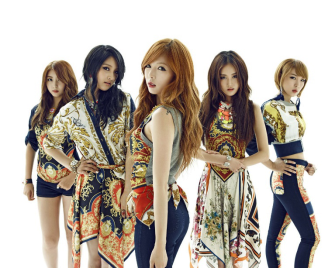 Another victim of the seven-year curse, 4Minute's disbandment was surprising to some even though it shouldn't have been with HyunA's popularity and how Cube Entertainment milked it. There was always a joke that 4Minute was really HyunA and her backup dancers. Jokes aside, 4Minute had an impressive run as they improved with each release, hitting their peak during the "What's Your Name?" era. HyunA resigned with Cube; Gayoon signed with BS Company as an actress; Jiyoon—now Jenyer—signed with JS E&M as a singer and actress; Jihyun and Sohyun's plans have not been revealed.
A6P | May 2015- April 2016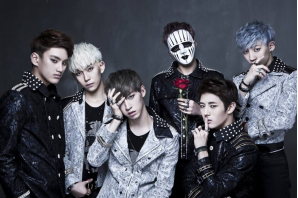 DS Entertainment's A6P generated plenty of buzz with International fans with their debut song "Face Off." The group walked the line toward early-VIXX and their dark concept while keeping it lighter and more public-friendly. Member Ado never got to be unmasked though as another song wasn't in the cards for them. Jaguar appeared in Boys24 but was eliminated; the other members—Actin, Yaho, Jelly-P, and Jung-Yeon—have unknown whereabouts even though rumors online state two—one of the two being Ado—are still training to be in other groups, while two decided to lead civilian lives.
ACE | September 2015- 2016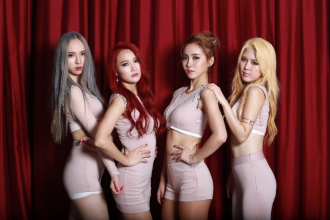 ACE debuted with a sexy concept and little fanfare, which is a shame considering how "Fell" was a different-sounding song that was fairly decent. "Fell" will mostly be remembered as a low-budget, crotch-grab fest that tried too hard to be sexy, so it ended up more laughable than laudable. ACE never got a chance to try again as they dissolved sometime in 2016. YouJin is now a member of BaBa as Jinri, while Jinah, SeolA, and Darum's whereabouts are unknown. Eun Byeol is now in the yet-to-debut group, TWINKLE.
A.H.H.A | September 2015- 2016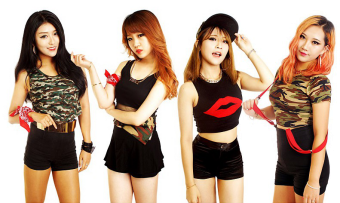 A.H.H.A's debut song "Hood On" started off like it wanted to be a good song, but it quickly fell apart to become a song that became a bit of a joke for some fans. The rapper line was weak and unmemorable, but vocals weren't bad. A.H.H.A could have been a standout group as the members—Kang Bin, Eun A, Yeo Jin, and Byul Ha—didn't look like the typical cookie-cutter thin idols. Watching their debut MV, though, it appeared that not even their company, YellOcean, took them seriously.
Atomic Kiz (AKZ)| November 2014- 2016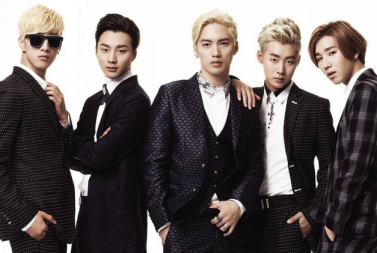 AKZ performed as part of the under-utilized Pop-Rock scene. The group released two songs during their tenure: "Wa" and "Lovers." While the songs were nice to listen to, they were basic and not memorable to help the group survive in the Korean market. In 2015, one of the members was accused of assaulting a taxi driver. The police only released his surname, Lee, and that he was the group's rapper; J.Per (Lee Ju Hyung) is the maknae and rapper. After the scandal, the group quietly disbanded.
A to Z | 2016
A to Z was supposed to debut in mid-2016. TN, K, Heemin, Zero, Xen, Deny, and Riho were introduced long before their debut. However, the group disbanded prior to debut. Xen, now Xiweol, and Riho officially debuted in Varsity January 2017.
Awe5ome Baby | June 2015- December 2016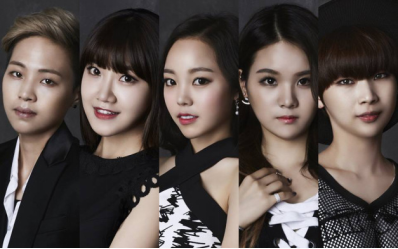 Awe5ome Baby's disbandment is sad because they were talented and different with strong vocals. Having a female beatboxer in Jun also helped with their refreshing sound, making Awe5ome Baby a beatpella group. When they debuted, the released the jazzy "Why Should I," but the song wasn't promoted enough. Their talent didn't get to capture a larger audience despite street performances and award-winning members, so Awe5ome Baby became part of K-Pop lore on December 4, 2016.
Bellroseya | 2015-2016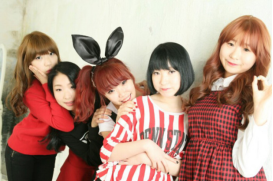 Bellroseya were deemed a group to watch in 2015 when they were supposed to debut. However, they're pre-debut track, "OK," sported weak vocals and lacked refinement. After the release, Bellroseya disappeared and officially disbanded in 2016's first quarter.
BTL (Beyond the Limit) | May 2014- April 2016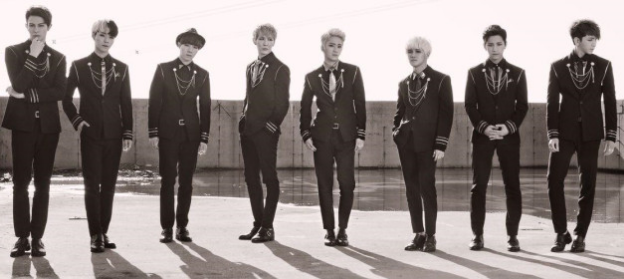 BTL debuted with "Too G" in 2014, and while the song was decent, it wasn't memorable. However, the MV provided fodder for K-Pop bloggers for its cheesy visuals and late-1990s special effects. BTL earned admirers that anticipated their 2015 "Gold Moon" comeback. Even though the single was teased, it was never released. The group disbanded in April. Do.Ka was in Road Boyz before they, too, disbanded. Yu-A left to become a soloist. Jisu left the group then reported to his mandatory military service. The other members' whereabouts are unknown as of this writing.
Champagne & Candle | May 2014-2016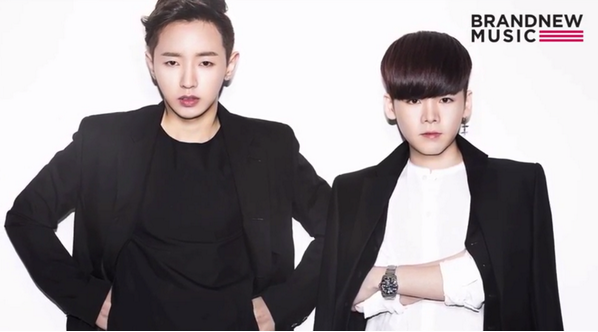 Brand New Music's duo released one song in 2014 called "What's My Name." Since then, they've been doing music as soloists.
Double B | February 2016- Unknown 2016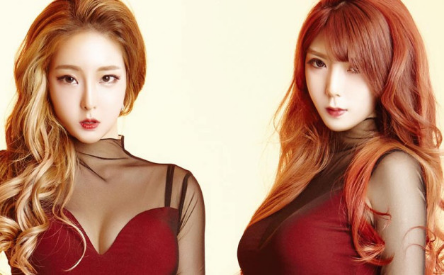 Double B had the over-plastic look that potential fans couldn't get behind, but the duo, Hyun Ji and Jae Hui, had some legit vocals. Their digital single "Insomnia" showed their potential despite the off-sounding rap, but the vocals were pleasant. With "In Love," their vocals really took center stage with strong low notes and harmonies. The MV, on the other hand, was a bit of a turn-off with the portrayals of violence and animal cruelty. After the song releases, the duo disbanded and became members of Fantasie.
Ela8te | June 2016-August 2016

Ela8te's debut was teased beginning in late May. International fans were pleased to know that three former RaNia members—Di, T-ae, and Xia—were redebuting in the group under their given names, Kim Da Rae, Lee Tae Eun, and Jang Jin Young. After the initial teasers, news about the group dropped off and their company, EnterHama, confirmed they disbanded in August.
Excite! | October 2012- 2016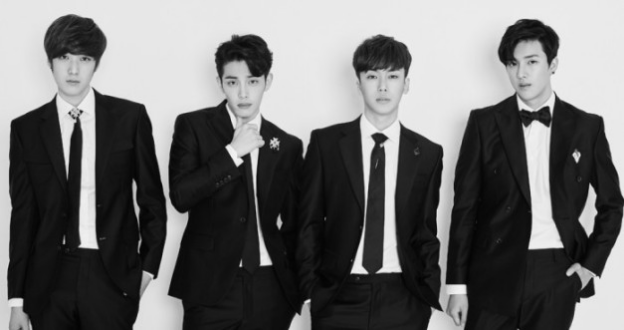 One would think that a group that's four-years-old would have more of a discography, but Excite! only released two MVs and one digital single during their run: "Try Again," "Come Back to Me," and "Day of Tears." While "Try Again," was their most popular song, they failed to gain footing in Korea. They held promotions and fan meets in China as a five-member group before Tae.G departed. The group split in 2016 without a mention by Ares Entertainment.
FameUs | September 2014 (Official)- 2016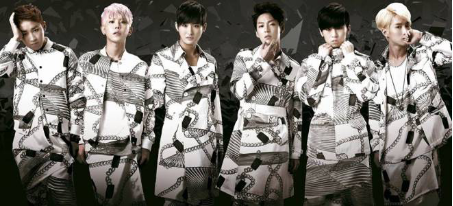 FameUs had many familiar faces as the majority of the members were in F1rst. While their first song, "Crazy," caught some fans' attention despite its abysmal English ("Please don't go away/From girl/Cuz I'm all"), their second song, "The Only Stupid One," was more lowkey success-wise. FameUs were popular in the Philippines. Upon their disbandment news, it was revealed that Jung Hoon, Daeyoung, and Do A are now under a new company in the group AxisB. Han Saem is currently serving in the military. Kudo and Hanyoung's activities are unknown.  
F.Cuz | January 2010- September 2016F.Cuz | January 2010- September 2016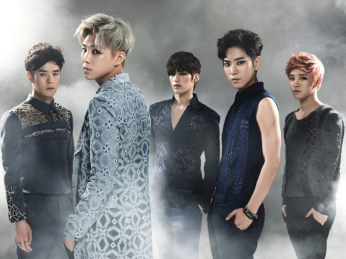 UPDATE: F.Cuz reformed in November and announced they will be active as an independent group searching for a label. In January, they released a single, "Pretty," for their third anniversary. The single cover suggests they are now a three-member group with Daegun and Raehyun serving in the military at present. F.Cuz were one of those groups that their true talent and abilities weren't tapped into enough within the Korean market. The group promoted mostly in Japan during their six-year run despite having some popularity in the Korean market. F.Cuz had some bop songs like "Midnight Sun" (which is probably among their best) and "One Love." Their last Korean album, Bargaining for Love, peaked at number 18 on the Gaon Chart, which isn't bad by any means; their eighth Japanese single, "Two of Us," peaked at number three on the Oricon charts, showing their popularity in the country. When their contracts ended in September, the group chose not to renew leading to their demise.
GI (Global Icon) | April 2013- 2016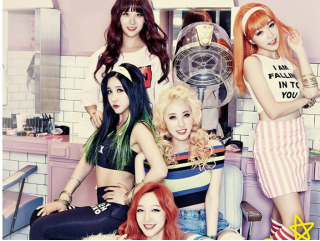 GI were a group with a lot of potential when they debuted with "Beatles," but they couldn't quite capture the magic they had with their subsequent releases. Contract lawsuits (Aram and OneKet) and lineup and concept changes didn't help the group either, especially when they switched from a boyish, fierce concept to a more feminine one. In March, Eunji announced her departure from the group; Dokyung deleted all her social media. Hee So re-debuted with AGirls then re-debuted again with HEXE. Nayeon and Jiamin are still listed as being with SimTong Entertainment.
KARA | March 2007- January 2016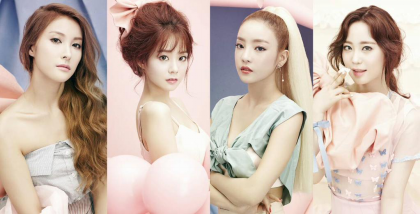 Many consider KARA one of the groups that helped usher in the Hallyu Wave. Their poppy tracks and unique color were winning formulas for most of their run even though there were lineup changes. In Japan, KARA were super popular as many of their promotions were there, and in the latter years, the Japanese sound was within their Korean tracks. With hits like "Mister," "Jumping," and "Pandora," KARA fans were kept happy for many years before Gyuri, Seungyeon, and Hara's contracts ended. The trio moved to different companies while Youngji stayed with DSP. Gyuri, though, states KARA did not disband and that they will get together in the future.
LedT/LEDapple | October 2010- March 2016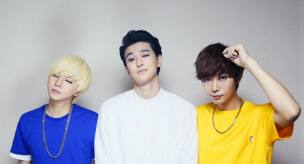 LedT, formerly LEDapple, had a nice following for the six years they were together. Despite member changes, they quietly released a solid discography that attracted fans, especially in Europe where they held a few tours and had a strong fanbase. The band-concept group had some strong songs including "Sadness," "Time Is Up," and "Let the Wind Blow," and were among the first K-Pop groups to visit Poland and Turkey.
Lose Control | 2015-2016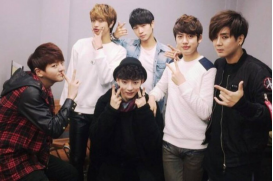 Lose Control was supposed to debut in 2015. However, music was not released. In 2016, it was announced the group no longer existed and would reform as D.I.P. Lose Control members G.Wan (Seungho), Hyeong Seong, Soo Min, Su Han, and Yu-Bon are in D.I.P and debuted with "Fizz" on November 9.
LoveUs | July 2015- January 2016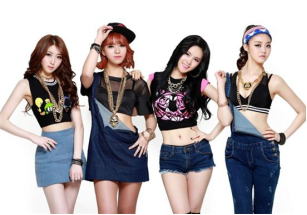 LoveUs was a short-lived group with two singles, "Tickle" and "Lovely Boy," that they released in 2015. The group consisted of four members—Mi Gyo, Dan Bi, Ha Yang, and EunA. Mi Gyo (Da Hye) and Dan Bi were formerly of the also-disbanded group Bob Girls. On social media, the members no longer mention LoveUs, while Mi Gyo busks in Hongdae.
Lucky Girls | July 2016- Shortly after debut
In July, Lucky Girls debuted with the digital single "Only You." While the vocals weren't the strongest, the song showed they had some potential. Shortly after the song's release, the trio made up of Sandy (Song Ji Young), LeeSol, and Harin disbanded. They weren't lucky girls after all.
M.Crown | October 2015- 2016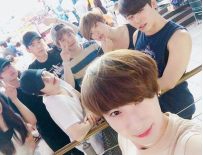 M.Crown debuted with "Avenue to Nowhere." Unfortunately, the song turned out to be prophetic. While the song was okay, it was generic and didn't really show off their talents. M.Crown didn't catch on and said goodbye.
M.I.B | October 2011- October 2016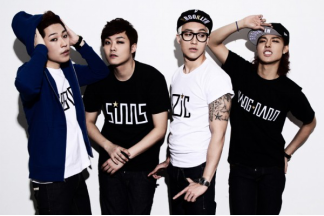 M.I.B's disbandment wasn't a surprise since the writing has been on the wall for a while with Kangnam, 5Zic, CREAM, and SIMS engaging in solo activities for two years. It's a shame that M.I.B ended because they had songs that are now considered classic by K-Pop fans. With songs like "Dash (Men in Black)," "Nod Along," "Let's Talk About You," and "Only Hard for Me," M.I.B did have staying power. We wish them well in their solo endeavors!
MINX | September 2014- November 2016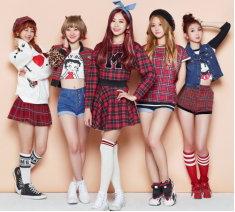 In 2014, MINX debuted as a promising group with "Why Did You Come to My Home?" The song was refreshing and different with an awkward arrangement that helped the girls stand out from other 2014 girl groups. Unfortunately, their 2015 comeback was the throwaway track "Love Shake." Since the lackluster 2015, MINX disappeared and disbanded quietly this past November. All former MINX members will re-debut with two new girls in 2017 as the new group Dreamcatcher.
M.O.A. | February 2014-2016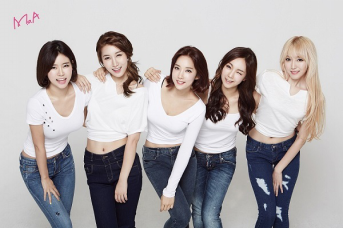 M.O.A didn't stand a chance with their ironically-named company Professional Entertainment. Since their debut, the group has been nothing but a hot mess. Their debut song, "I'll Call You," was even banned for low quality, and the updated MV wasn't much better. Then there was the pitchy, messy track "Run for Your Dream" that showed no improvement in vocal ability. The girls were likeable, but they lacked training, finesse, and a good company. Hyena is now a soloist, while Chanhee, Zebra, and Jayoung became members of the now-disbanded 4L. Jayeong, Zelli, Dain, Hyo Ju, Miba, Geon Hye, and Hika have not updated their plans.
MyB | August 2015- December 2016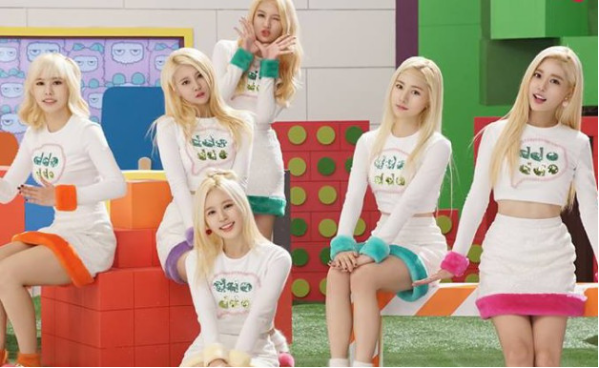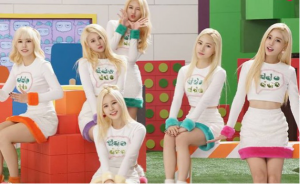 Blonde cuties MyB didn't really get much of a chance, which is a shame because their infectious smiles and upbeat music could have won fans over easily. Their debut track "My Oh My" and their follow-up single "Ddoddo" had the cute, peppy vibe that could easily lift a listener's spirit. Maroo Entertainment didn't allow them time to shine. Hopefully, Hee Joo, Moon Hee, U Jung, Joo Kyung, G-Won, and Ha Yoon will resurface somewhere else soon.
N*White | September 2014- April 2016
Cute concept group N*White had a small fan-following, but the fans they had adored them and considered them underrated. While "Hello Boy" wasn't a memorable official debut song, their subsequent track "Paradise" showed their strong potential along with the OST-sounding track "My Sunshine." Before they officially disbanded, Soohyun left the group sometime between September 2015 and March 2016 due to "company circumstances." Soohyun was considered the group's lyricist. The group officially disbanded in April without an official announcement, leaving Su Bin and Ha Kyung's future unknown. Lina left the group in 2014-2015.
NOM | September 2013- February 2016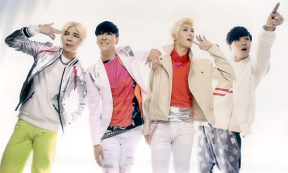 NOM were one of those groups that was oft-forgotten. During their run, they released four singles that were also forgotten about quickly. When they disbanded earlier this year, the news was also quiet but surprising for fans who knew them. However, members K, Yohan, and A-In are in the upcoming group TopSecret, while Hu is a member of AFOS.
NPI | October 2015-2016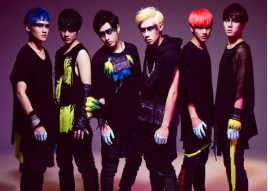 New Planet Icons (NPI) released "Vampire" in late 2015 to little fanfare. The song sounded like a dance track with heavy VIXX elements, so the group didn't even have a unique identity. There wasn't even an official MV for "Vampire" except practice room video, so they didn't even get a proper debut before disbanding.
OneVoices | May 2015- 2016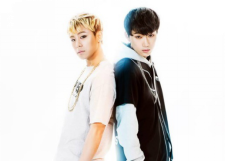 Consisting of members E_Stun and J.Han, the duo created a buzz with "Flush," their debut song. The song was smooth and catchy with decent vocals, but they failed to catch on even though it captured the 1990s vibe well. After "Flush," OneVoices disappeared and split this year.
PRITZ | April 2014- 2016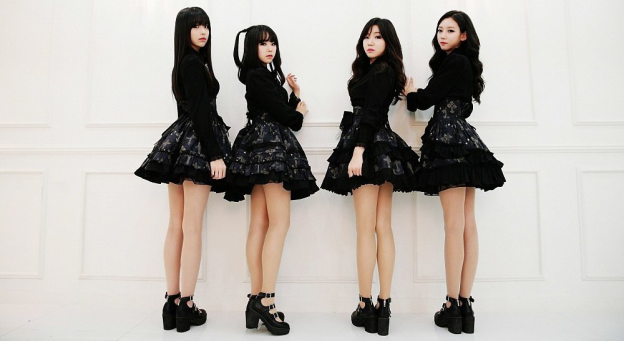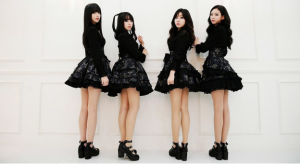 Ah, PRITZ… what is there to say about this group that was run by a trainwreck company (Pandagram) that sunk the poor girls' ship before it set sail? PRITZ pre-debuted with "Go Girls" in 2014 before officially debuting with "Too Difficult." The thing about PRITZ is that they actually had good voices, but then Pandagram decided to fashion them as a BabyMetal-wannabe group with "Sora Sora." Of course, the gothic styling wasn't the only thing got people's feathers rustled, but the red armbands used in the MV and album cover gave people Nazi vibes. That was when PRITZ's funeral began. Following "Sora Sora," PRITZ blessed us with the J-Metal-sounding "Crazy Cowboy" before disappearing into obscurity. The Pretty Rangers in the Terrible Zone didn't survive the battle, which is sad because they were different even though they mostly walked the J-Pop Sound side of life. Long live, PRITZ: We'll never forget you.
Rainbow | November 2009- November 2016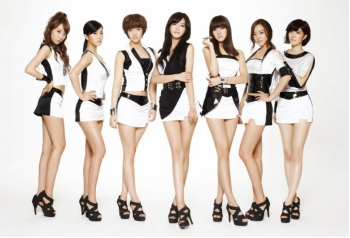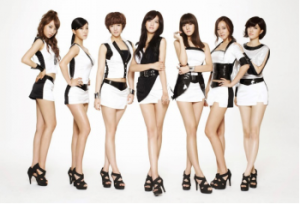 Rainbow never received the credit they were due, and this is probably due to being under the sinking ship that is DSP Entertainment. Rainbow had a consistently strong discography that included underappreciated bops "Black Swan," "Mach," and "To Me." The Rainbow girls were talented and had potential to be stars if used correctly, but DSP failed them. Fans failed them too by not providing enough support. Needless to say, this disbandment has left a certain someone bitter.
Roadboyz | November 2015-November 2016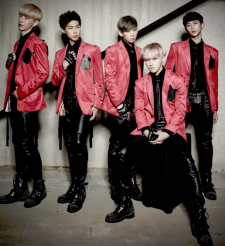 When they debuted in 2015, Roadboyz attracted a solid international fanbase with their track "Show Me Bang Bang." Since their solid debut song, newer releases didn't quite show their talents and abilities, especially their last track "Shake It Shake It." While the song had delicious Big Band sound, the track came across as out of key and sometimes whiny. While one bad track shouldn't sink an entire ship, Roadboyz didn't survive to release another track.
The Seeya | November 2012- 2016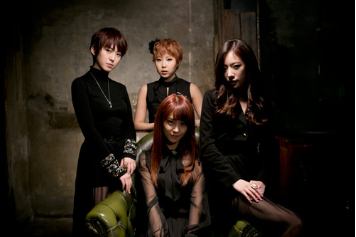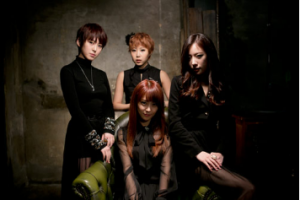 The Seeya, a group that is the original Seeya's second rendition, didn't get enough credit or promotion time to gain a fandom. Plus, they were also under Core Contents Media (now MBK Entertainment), another company that really doesn't care to promote their groups not named T-ara properly (RIP F-ve Dolls and SPEED; there's a reason Davichi left…). The Seeya had rich vocals and an ability to tell a story through their emotion. When their incredible debut track "Be With You" failed to get recognition, it was only a matter of time before they said "seeya!" They did last longer than expected, but who noticed?
SPEED | January 2013- 2016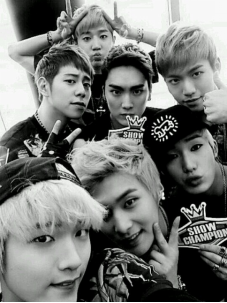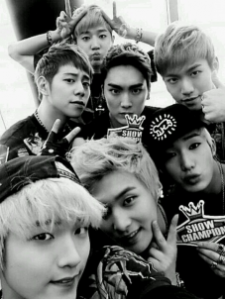 SPEED, like Rainbow, were a group with a consistently strong discography that actually had better songs than some of the "bigger" groups out there today, but that's neither here nor there. They had a loyal fanbase in DEEPS that stood by the group through Taewoon's departure (a strong indicator that disbandment was near) and the team's unofficial disbandment. SPEED's crime? Being under CCM/MBK did them in. They were never promoted well even though they had the same release schedule (first quarter of the year) since debut. When they made comebacks, it was often announced a few days before an album or MV release, so there wasn't enough time for fans to mobilize. SPEED's music also disappeared quickly on digital outlets, so songs were hardly available for purchase, and physical albums were a rare commodity especially for international fans. With amazing songs like "It's Over," "That's My Fault," "What U," "Pain the Love of the Heart," and "Look at Me Now," SPEED deserved more than what they got.
Sunny Days | May 2012- 2016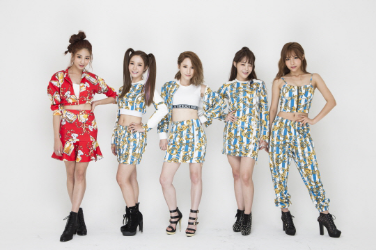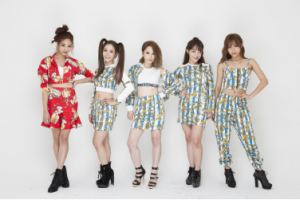 In 2015, Sunny Days and their management announced that their single, "Blah Blah," needed to perform well or else the group was in danger of disbanding. While "Blah Blah" had everything going for it to make it a song that could perform well, it didn't. The group quietly disbanded early in 2016 with the deletion of the Instagram and other social media; their Facebook hasn't been updated since November 2015. During their run, Sunny Days released six singles including the aforementioned "Blah Blah" and "I Must Be Crazy" and "Don't Touch Me." They also had a sub-unit, Sunny Days Real Vocal, that released one single: "With the Same Lips." The final lineup for Sunny Days, Sun-Kyung, Da Young, Dasom, Jung-Yun, Heuira, haven't announced any future plans.
SUS4 | March 2015- November 2016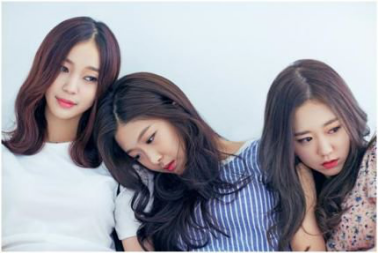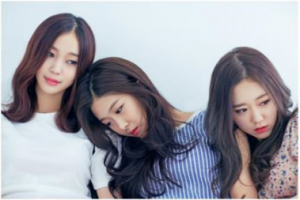 TK Entertainment's three-member girl group debuted with "Shake It Up," which wasn't a strong song by any means. Following the release, the group underwent member changes and returned with the much stronger "Pick Me Up." They also performed for the Heaven's Promise OST. In November, SUS4 and their company mutually decided to part ways. Sanha, Hwilin, and Hena will re-debut in H2L in 2017.
The Ark | April 2015- March 2016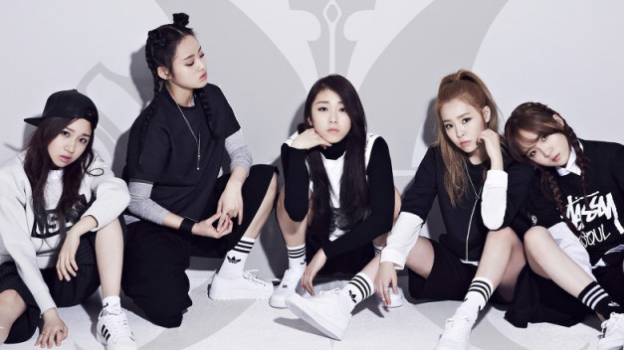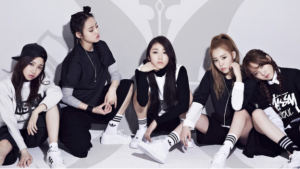 When they debuted with "The Light" in 2015, The Ark quickly became a highly lauded and anticipated rookie group that quickly earned a solid fanbase. However, as quickly as they hit the scene with their impactful song and MV, they quickly and quietly vanished. The Ark fansites state that on K-Pop Star 6, Minju said The Ark disbanded and that she was on the program to find a new company. Music K no longer has the group listed on their site, but they are teasing a new girl group, WHITE, that is expected to debut in 2017; Jane and Halla, the only two members left with the company, are expected to be part of the group.  Yuna left the company sometime between 2015 and 2016. Yujin has been in treatment for vocal cord nodules.
TINT | October 2013- Early 2016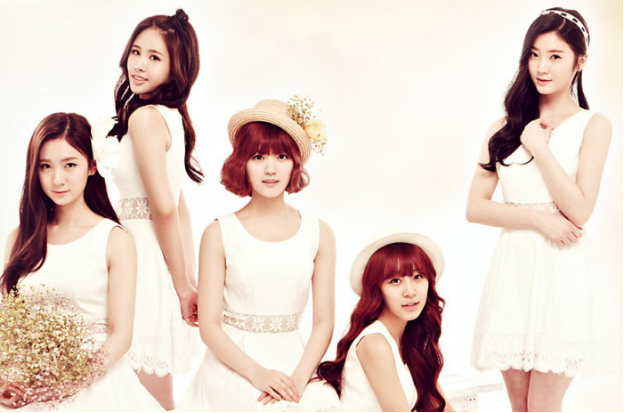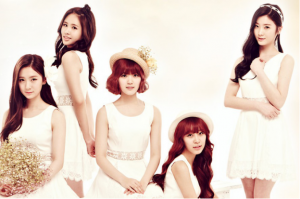 TINT were cute and charming when they debuted with "Love at First Sight." Their sweet personas wore thin in "Wolf is Stupid," which was a messy, awkward song with an even worse MV. TINT had potential to remain charming if it wasn't for the negative turn in music quality. After being on hiatus for two years, the group disbanded without fanfare earlier this year.
Trophy | October 2015-2016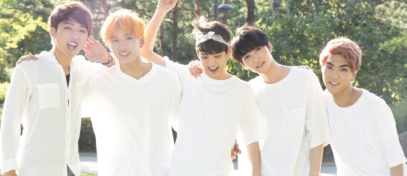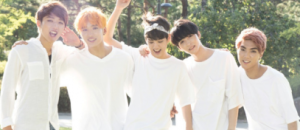 Trophy had moments of potential in "Kiss & Goodbye" and "Close to Me," but like many other flower boy groups, they suffered from generic boyband syndrome. Nothing set them apart, but they had good visuals and sound. Their true downfall came with lack of promotion as both singles were digital singles. It's no surprise their run was short-lived.
Vividiva | September 2015- March 2016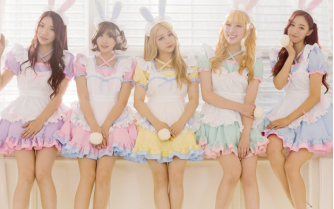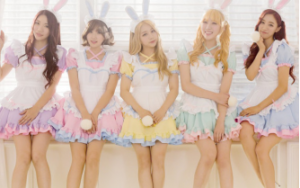 Vividiva debuted with a cute-but-sexy, maid-themed concept with "Service." The song generated mild buzz because of the theming, but it wasn't enough buzz to thrust the girls into the spotlight. The girls and their cuteness disbanded in March. While Guu Me!, Ha.L, Sara, and SaeYan's futures are up in the air, adorable vocalist Sun-Yul will redebut in TWINKLE.
Welldone Potato | June 2014- 2016


Banana Culture's male group was a ballad quartet with two singles: "Shouldn't Have Treated You Well" and "Empty Streets." The group exuded maturity despite their name, and they had strong vocals to help their cause. Apparently, though, they were overbaked since they disbanded sometime after August of this year.
ZPZG | September 2014- March 2016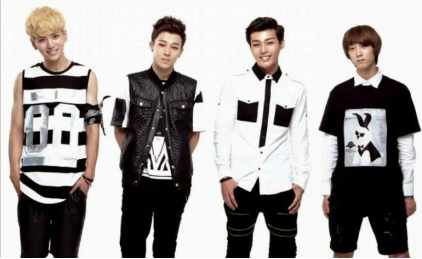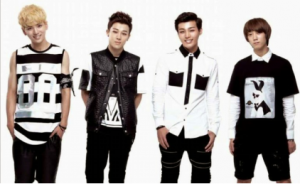 Zest Play Zest Grow (ZPZG) debuted in 2014 with some buzz with "Go Crazy," but 2015's "AOAO" earned them mild attention thanks to charismatic music show performances. While they did have some fans, the group didn't have strongly recognizable songs that could have put them on the map, so they were sadly more generic than a standout. The disbanded in March of this year leaving being a small but upset fandom. Gyeom and Khan became a duo called Z.ON (ZPZG On) in August and released "A Second Side" soon after. N.K and Jihoon haven't emerged from obscurity yet.
Related Articles