Following the successful NU'EST concert a week earlier, Dallas hosted another show, this time 7 member boy group, GOT7. This was a very anticipated show, with fans from several states flying over to see the boys on their first US fanmeeting tour. The line began earlier in the day around 1:00 p.m. and ended up wrapping around the side of the building just before the doors opened at 6:30 p.m..
The boys started the show with their last comeback song, "?????(Stop, Stop It)". Despite having performed 3 other shows within a week, the boys were very energetic getting the crowd excited right away. After performing "Gimme", GOT7 headed backstage while the MC prepared us for the interactive part of the fanmeeting. A board with sticky notes from fans was brought on to the stage and the boys picked notes for each other to read. Youngjae and Jr. both sang parts of their favorite songs, while JB was requested to pick who he liked more between Jr. and Nora, his cat.
The next section included a game with fans who won the opportunity to go on stage with GOT7 and play musical chairs. The boys joined the game and were very competitive, knocking each other over trying to get into chairs. The two winners received gifts and a picture with GOT7.
After this they performed "Forever Young" and ?? Girl(Magnetic)". Fans also celebrated BamBam's birthday, singing to him and delivering a cake on stage.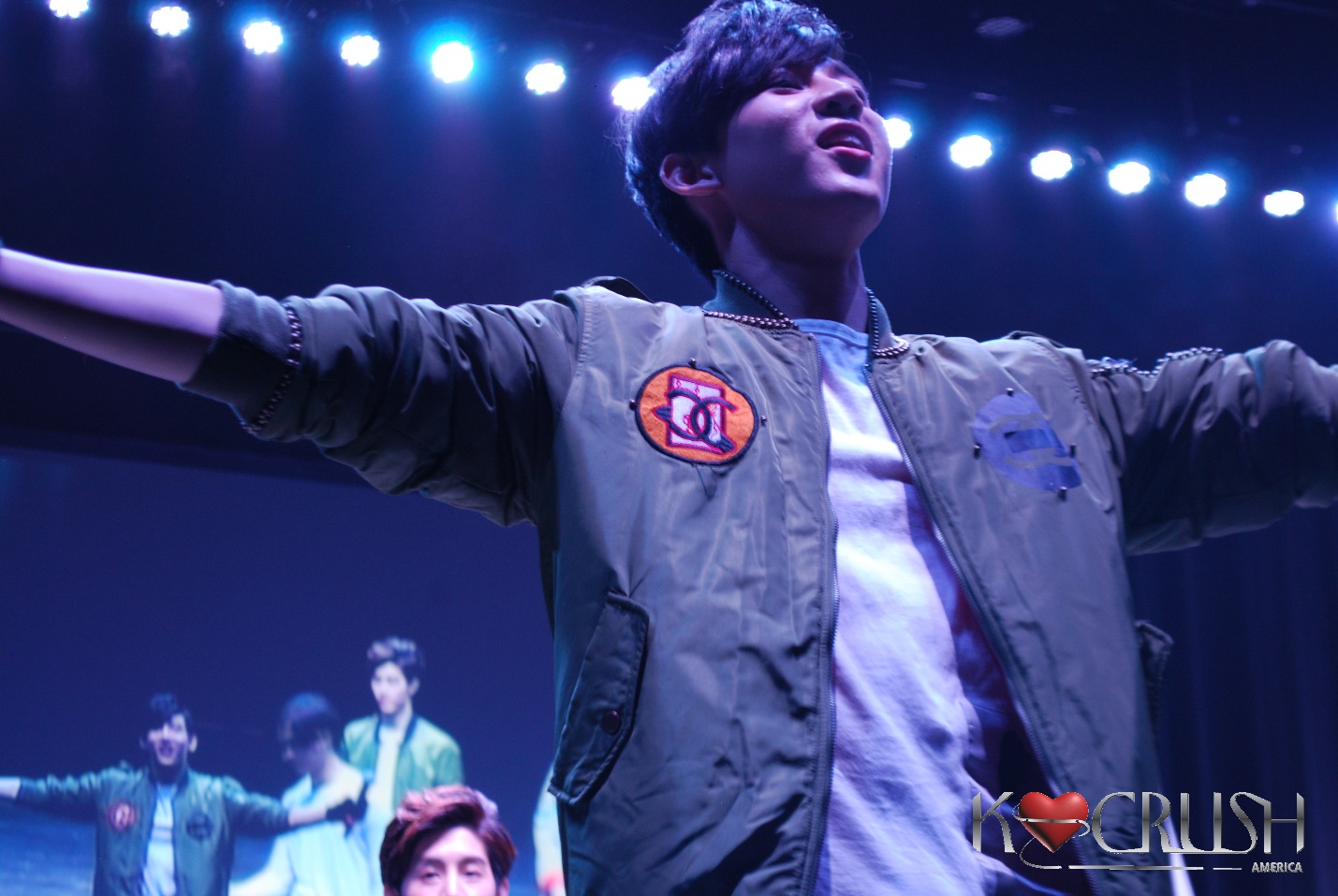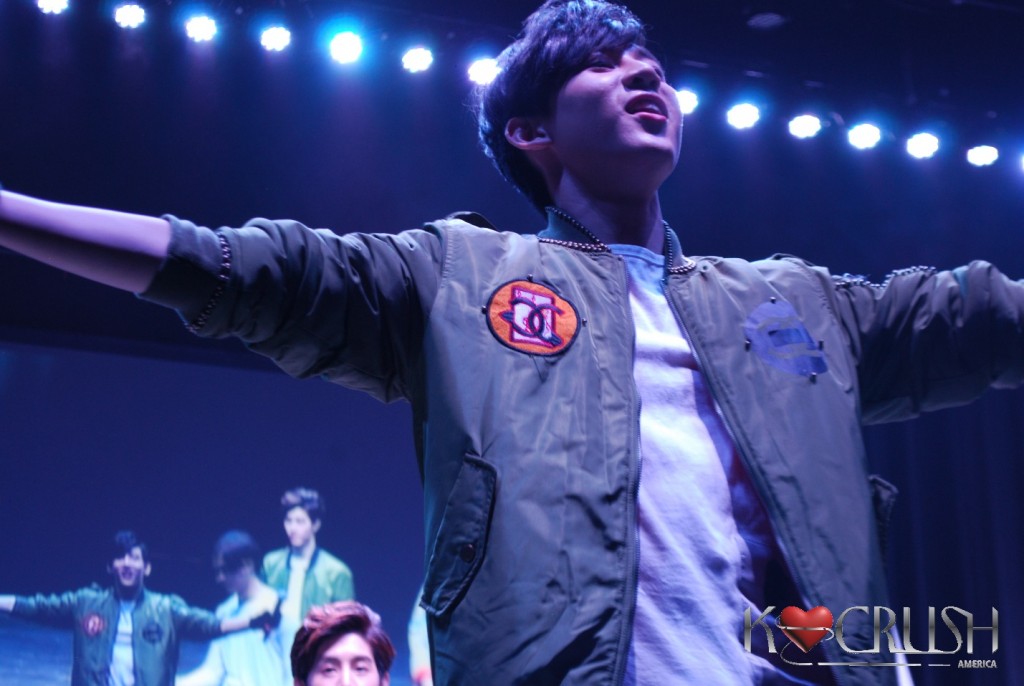 7 more lucky fans were brought on stage to play 'identify', where a member would stand behind them and they had to try to guess who it was. The winner also received a gift and special picture with GOT7.
This is when the MC announced the show was coming to an end and GOT7 performed "A", "Girls, Girls, Girls" before coming back for an encore of a GOT7 version of JJ Project's "Bounce" and a remix of "A".
Overall the fan meeting was really enjoyable. GOT7 seemed very excited to be in Dallas for tbhe first time and expressed their desire to return for a full concert. Fans were also able to see the funny side to all of the boys during the talks in the shows. This fan meeting seemed like a preview of something more to come from GOT7 and I can't wait to see what's next.
Thanks to JYP Entertainment and Jazzy Group for bring GOT7 to America and organizing this fan meeting!
—Ke'Anna Bullard
One response to "GOT7 in Dallas"
Related Articles