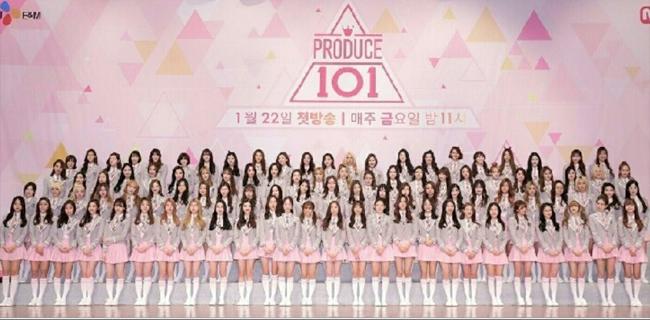 Two management company executives in South Korea have been awarded penalty for rigging votes in favor of their trainees on Produce 101. (Produce 101 is a K-pop talent competition franchise created by CJ E&M, a South Korean entertainment conglomerate.)
The Seoul Central District Court charged Kim Kwang-soo, the founder of MBK Entertainment, a fine of 10 million KRW ($9,090) for business obstruction. Park Gyu-hyun, who is the CEO of Pocketdol Studio (a subsidiary of MBK) and former director of MBK, was also given an equal charge and fine.
MBK Entertainment is a South Korean entertainment agency established in 2007. It was formerly called Core Contents Media, a subsidiary label of CJ E&M Music.
Kim and Park were indicted for manipulating votes in the first season of Produce 101 by purchasing around 10,000 accounts and ordering their staff to vote for contenders under borrowed names to ensure that their company's trainees scored high on the talent program. 89,228 false votes were produced by MBK employees and its staff members – although its result failed to affect the overall show's voting results.
The ruling concluded, "Instead of ensuring a transparent and fair culture, Kim and others participated in increasing distrust by implementing a negative means as unfair voting. Yet the votes were limited to changing the rankings of the contestants by a certain amount and did not affect the overall outcome. We took into account that the two men had not been legally punished for any criminal acts within the past five years."
From 2016 to 2019, the infamous "Produce" series managed to produce popular K-pop groups like I.O.I, Wanna One, IZ*ONE and X1.
In early 2020, Boy band X1 disbanded, due to charges of rigged votes and bribery filed against Mnet's producers Kim Yong-beom and Ahn Jun-young. (Mnet is a South Korean TV music channel owned by CJ E&M.) Kim was given a year and eight months of jail time and Ahn two years in November of 2020. Ahn ended up admitting manipulating the voting results on all four seasons of the Produce 101.
In December of 2019, Ahn, Kim, and six other entertainment agency representatives were charged for obstruction of business, fraud, and bribery. Last year, it was ruled by the court that all four seasons of Produce 101 were vote-rigged.
–J.Chung.
Related Articles