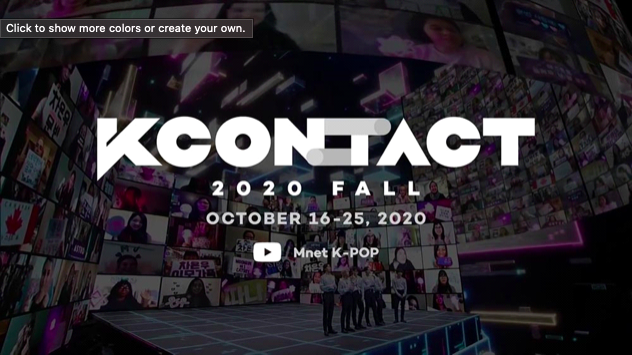 KCON:TACT 2020 – the virtual K-pop festival will return in fall of this year, after garnering almost 5 million viewers from 153 global regions in its previous summer fest. KCON is undeniably one of the largest K-pop events in the world since its creation in 2012.
KCON:TACT 2020 Fall will begin from October 16th until 25th – for 10 days in total – airing from Mnet and its studio in Seoul, South Korea – and the online concert will be streaming on Mnet K-pop's YouTube channel.
This will make it convenient for everyone who is a K-pop fan to tune in easily, especially during the season of COVID-19 pandemic. KCON's annual In-person concert was cancelled this year, and may be discontinued to be held in the future.
"This year has been an amazing opportunity for us to accelerate our experimentation with the latest technology," CJ ENM stated. "We can't be together at our in-person events, but we are proud that we have created a virtual world where fans can get that amazing artist interaction they can expect from KCON. KCON has served as a vanguard for promoting Korean culture to the world so far, so it will provide new experiences of K-culture contents to Hallyu fans around the world even in the era of the Untouch. Since it is a difficult time to perform overseas, I hope it will be time for artists and fans to get closer through 'KCON:TACT 2020 Fall'."
CJ ENM will be using new technology to enhance viewers' experiences through upgraded AR devices like holograms, multi-view feeds, and sound technology which will increase fan interaction with artists through audience participation events.
J.Chung.
Related Articles